About
Welcome to Fabulous Cat Papers!
Hello! My name is Chara, I work in my home in Athens, Greece and I welcome you to my bizarre world of Paper Embroidery.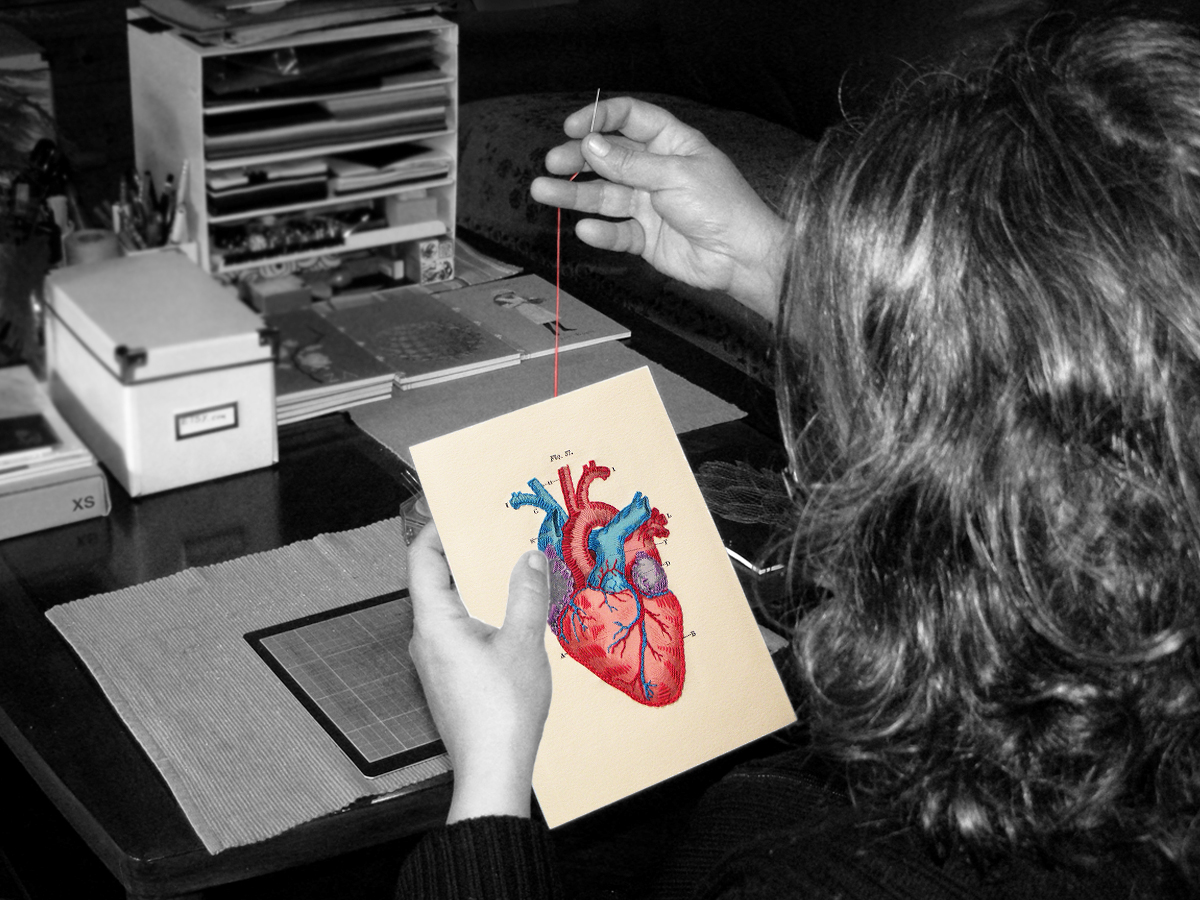 Embroidery in paper is my latest love.
Since I personally use notebooks all the time, and make my own embroidered accessories, I had the idea to combine my two loves and create embroidered notebooks.
It requires dedication and lots of patience to avoid damaging the paper. But the result is worth the pain, I think!
There are many stages to make a notebook with my

technique

.
You can have a small taste from the embroidery progress on the Torso and Head Anatomy Notebook.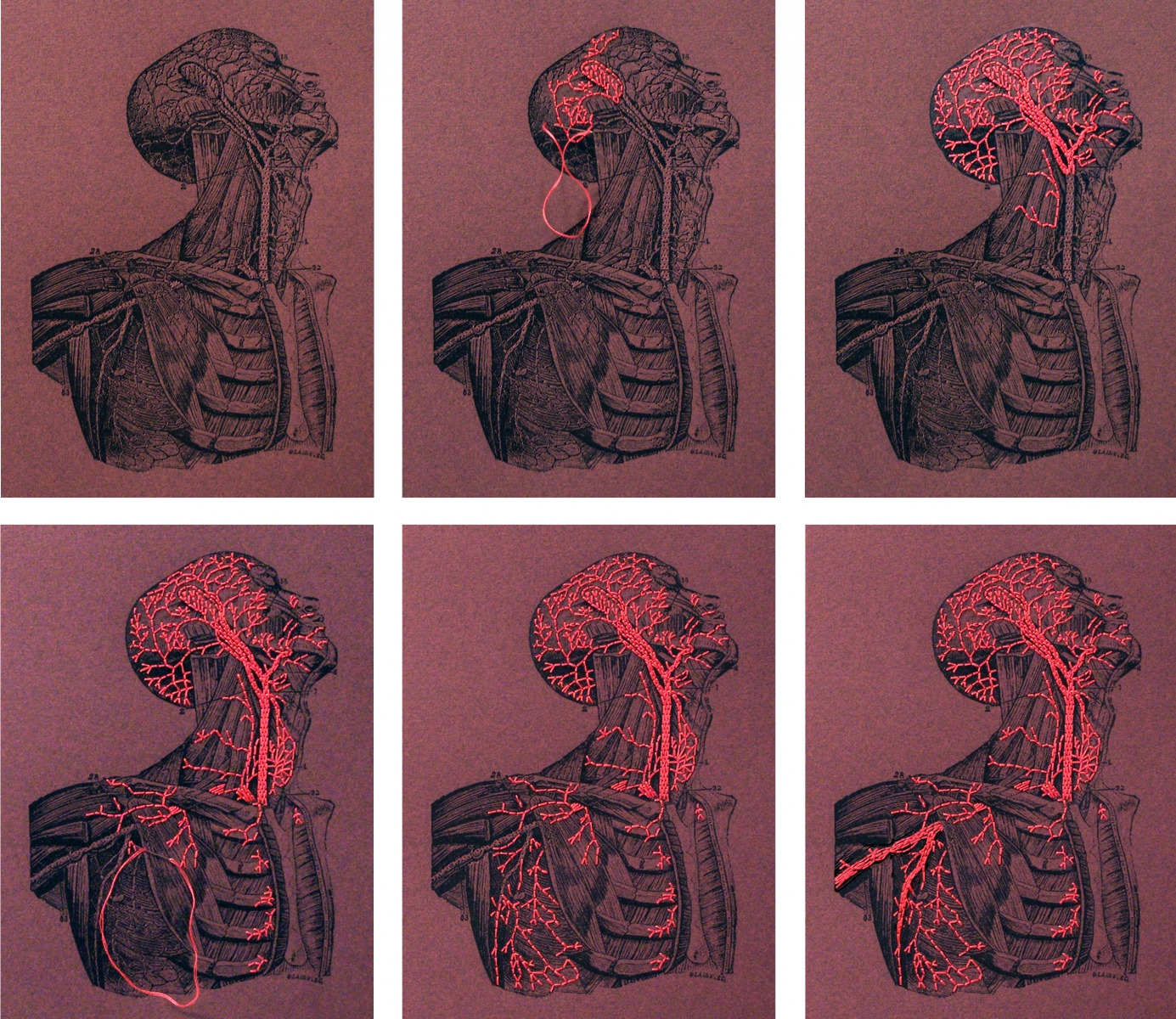 After finishing the embroidery, the binding work starts, so the notebook will be ready to be written by you!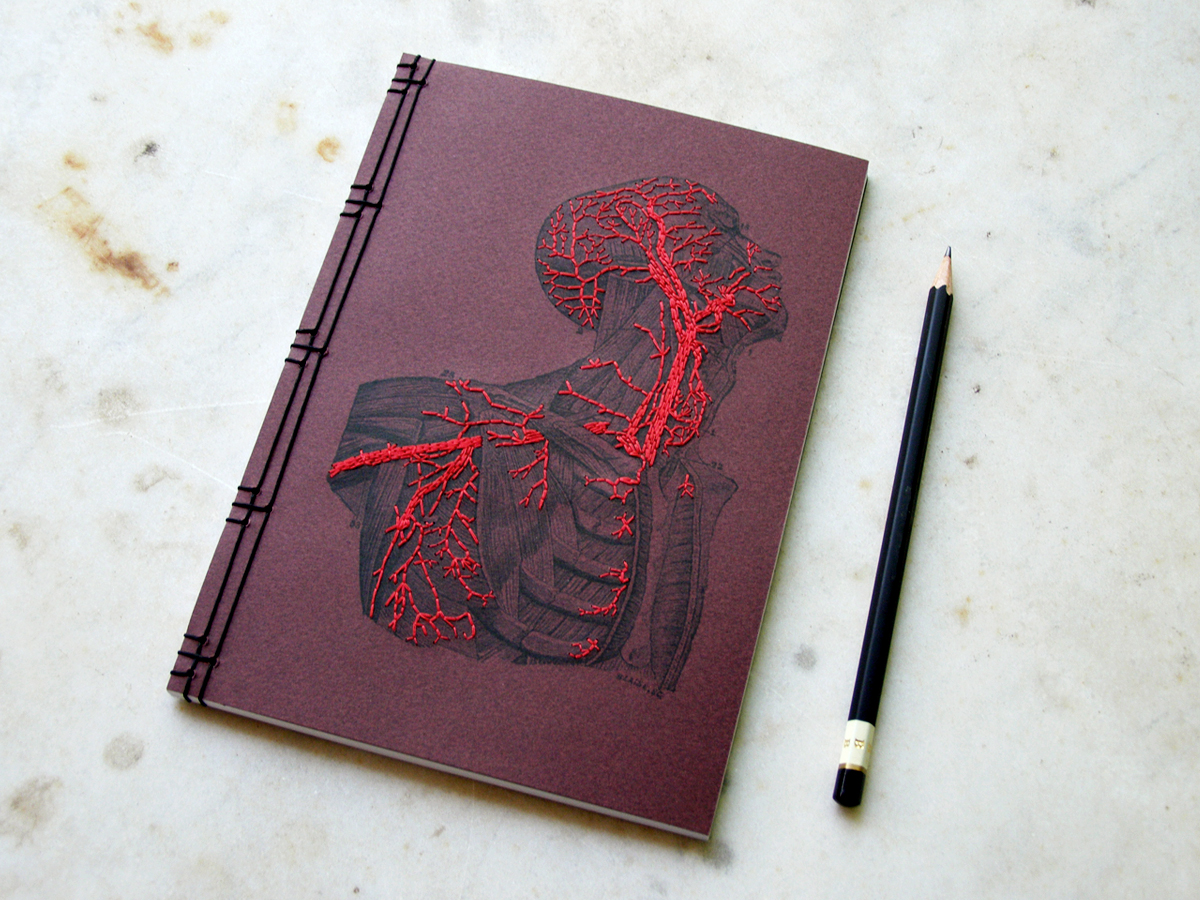 In these times of all things virtual, I invite you to a totally physical experience: to feel the paper grain and the 3D effect created by simple cotton threads, to acknowledge or remember the pleasure of writing on it with a simple pencil....
My themes come from everywhere, Anatomy, Sciences, Japan, Paintings, Nature, whatever draws my attention and inspires me.
I use the Japanese stab binding technique for all my notebooks, because I find it so beautiful in its great simplicity.
I love paper, I love notebooks, I love making things, and I want to share that with other people.
"Portable art" is one of the most beautiful comments about my work.
I hope you 'll enjoy the tour to my world.
---
"Fabulous Cat", the name of my shop, is a tribute to my beloved cat who stood by me and kept me company through all my projects.
Her name was Marika and lived to be 21 years old.
❤This little shop is dedicated to her.❤