FAQ
COVID-19 ANNOUNCEMENT
Attention please,
due to global mail shipping disruptions from COVID-19 and the measures taken around the world, likely, there may be shipping delays.

Please, note, that delivery may surpass 8-9 weeks in some cases.


I'm sure that you understand that it is out of my hands.
If you have any question about your shipment, please, contact me.
Some countries cannot be served by International Postal mail from Greece, but they can be served by Courier Express Companies.
If you don't see your country, that means that Post cannot fulfill at the moment a shipment from Greece to your country.
If you are in these countries, or you prefer to use Courier Express Service, please, contact me to give you a quote for the shipment.
Thank you very much for understanding.
Stay safe!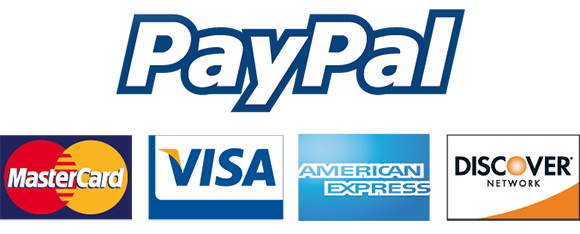 I use PayPal as my payment processor, so I accept Visa, MasterCard, American Express, and Discover.
Or, you can pay using your PayPal balance.
Do I have to have a PayPal account to buy?
No, you can pay with your credit, debit or prepaid card without a PayPal account.
Yes. PayPal is the world's premier electronic payment solution, not through this site.
We never even see your credit card number.
PayPal just notify us that you've paid.
Do you accept custom orders?
Sometimes. It depends from my time availability. Please,
contact me
with your request to discuss about it.
Can I personalize an existing journal by adding for example a name or a date?
Yes, gladly, if the feature no not already exist on the journal's page, please
contact me
with the details.
I need more copies of a notebook. And I do not see them available. What I should do?
I have a limited number of available items, to meet my comitement about production times.
So, please
contact me
, to increase the availabillity.
Just keep in mind that I may need more time to make them.
No, due to the time consuming handmade process, I'm afraid I cannot sell on wholesale.
How long you need to prepare an order?
Almost everything into my shop is "Made to Order"
At the moment, the majority of "made to order" items, are scheduled to dispatch up to 5-7 business days after purchase.
Hard Covers may need up to 2 weeks.
"Ready to ship" items are dispatched in 1-2 business days.
I 'll do my best to send your order the soonest possible and I will let you know immediately that I have sent it. :-)
Where I can see the shipping cost for my order?
You can see it during checkout.
The shipping cost is combined for each country and depends of the total weight of the order.
What is the estimated shipping time to my country?
Estimated shipping time after dispatching:
D

ue to global mail shipping disruptions from COVID-19 and the measures taken around the world, likely, there may be shipping delays.
Please, note, that delivery may surpass 8-9 weeks in some cases.
Europe: 10-20 business days (except Spain and Italy. Those counties often requires up to 40 business days).
United States: 15-45
business days.
Australia: 20-45 business days.
Canada : 25-55 business days.
Elsewhere globally: 20-65 business days.
Do I 'll have a tracking number for my order?
I 'll always provide you a tracking number.
All parcels are shipped from Athens, Greece by Hellenic Post (ELTA) by Registered Mail, Signature Required.
Especially to
UK, Germany and Canada
, parcels are shipped by International Tracked Mail (Non sign for).
Please, note
: The option

of online tracking after leaving Greece depends on your National Postal Provider services.
For example, Canadian and Australian Posts do not offer online tracking for International Registered Mail.
I cannot guarantee online tracking.
Can you provide EXPRESS shipping?
Yes, I can use Courier Express Service but please,
contact me
FIRST to tell you the time estimation for your country and calculate the cost for you.
Also, a telephon number it is mandatory for Courier Express Service.
☞
Please, feel free to contact me if you have any other questions.